Binder Mediation Services fulfill the mandatory mediation requirement for civil cases in Windsor. We handle mediation for most types of civil litigation, including:
Car accidents and other personal injury claims
Business and employment disputes
Insurance claims
Commercial and business disputes
Estate disputes
Mediation is a non-binding process where we serve as a facilitator to help "bridge the gap" in each side's position and work towards finding a mutually acceptable solution. Lawyer Mark Binder has over 30 years of experience in civil litigation, personal injury litigation, and insurance defence. Although he has practiced primarily in the area of insurance defence, he has acted for Plaintiffs in personal injury and insurance claims and has conducted trials as counsel for both Plaintiffs and Defendants. His extensive legal knowledge makes him well-equipped to understand both sides of a case, what each party is hoping to achieve, and what steps can be taken to achieve a satisfactory resolution.
Frequently Asked Questions
What Mediation Options Do You Offer?
A half-day mediation is scheduled for three hours and includes one additional hour of preparation time. The fee for a half-day mediation is $1,000 plus HST.
A full-day mediation is scheduled for six hours and includes one additional hour of preparation time. The fee for a full-day mediation is $1,900 plus HST.
Should a scheduled mediation take longer than scheduled, the mediation will continue if the parties agree. There will be a charge of $250.00/hour plus HST for the additional time spent.
Where Are Mediations Held?
Although the majority of our mediations are done via Zoom video conferencing, we also offer in-person services for clients upon request. Additionally, we can travel to a location that is most convenient for you. Travel time, for matters outside of Essex County, is billed at $50/hour, with an additional $0.50/km service charge.
What Happens If I Need to Cancel?
At Binder Mediation Services, we understand that circumstances can change and that cases may sometimes be resolved without the need for mediation. There will be no cancellation fee if the cancellation is made at least seven days prior to the scheduled mediation date. If the mediation is cancelled with fewer than seven days' notice, there will be a 50% cancellation fee.
---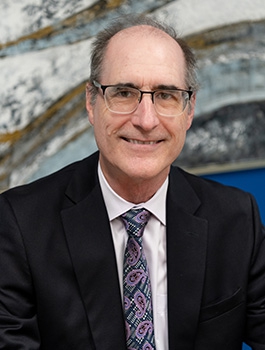 PRACTICES
Civil Litigation
Insurance Defence
Personal Injury Litigation
EDUCATION
Osgoode Hall Law School, LL.B. (1988)
MEMBERSHIP
Law Society of Upper Canada
Essex Law Association
Canadian Defence Lawyers
Windsor Architectural Conservation Advisory Committee 1995 – 1996
Social Member, Ontario Insurance Adjusters' Association (OIAA) Windsor and London chapters
Essex Golf and Country Club
---
If you have questions about mediation, please contact Mark in the following ways: